Saturday Kitchen
In June, William was a guest on The BBC show Saturday Kitchen.
For the audience he created a Jaffa Cake Tart, a recipe featured in his third book Nostalgic Delights.
The dish consists of a chocolate pate sucre tart, filled with Seville orange marmalade and orange almond cream. The tart is then soaked with orange liqueur vanilla syrup and topped with a glazed chocolate mousse. Of course with the addition of some chocolate shavings to decorate and gold leaf to finish.
The recipe can be found at BBC Food.
Visiting fellow Patissiers of Relais Desserts
Italy
Andreas Acherer
A good friend of mine who joined Relais Desserts with me in 2012.
I was delighted to join Andreas for his wedding in June. Such a special occasion, I even wore a kilt! Though this photo is not for sharing. J
He has two boutiques in Northern Italy.
The first is shared with his wife, who is a florist. This is located in his home town of Brunico. The second is in Bolzano and specialises in Patisserie. During my visit, Andreas made sure I tried every one of his cake varieties available at the time! All of which were of course fantastic.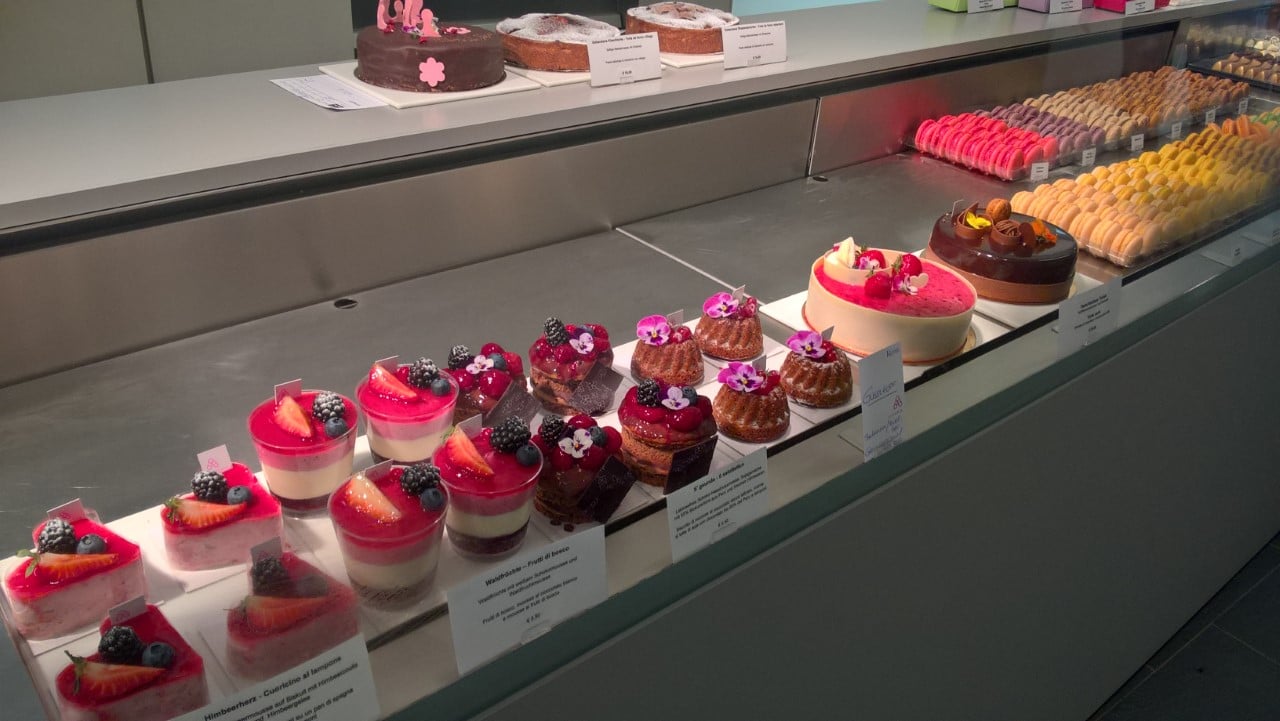 Austria
Marco Valier
On route to visit Andreas, I stopped in Innsbruck, Austria. There I had the pleasure of visiting another Relais Desserts fellow, Marco who runs a traditional Austrian tearoom. We sat in the gardens and tasted traditional cakes. Wonderfully artisan and refined at the same time.