Every Spring, Relais Desserts host a seminar in a different country. It is an occasion many of the chefs look forward to – A chance to experience a cultural interpretation of fine chocolate & patisserie produced in the hosting country.
This year, we all went to Belgium. A country famed for the it's iconic style of chocolate. We visited fellow patissiers Marc Docubu and Jean-Philippe Darcis.
La Chocolaterie is the establishment of Jean-Phillipe Darcis. The building hosts not only the boutique, tea rooms and kitchens of Darcis but also a chocolate museum and a bean to bar production facility. The concept of bringing together all these elements of chocolate history and production is very inspiring.
We visited Marc Docubu's boutique and production facility. The setup and the variety of chocolate, patisserie and confections was fantastic to see. His shop really is one of the most beautiful patisseries in the world.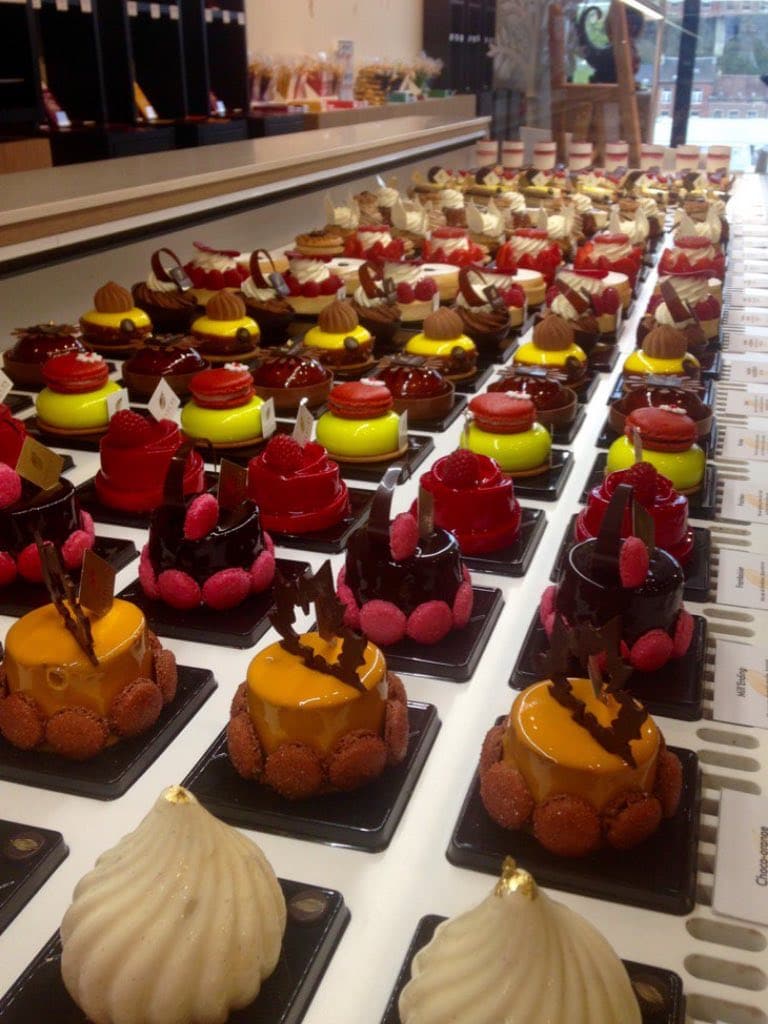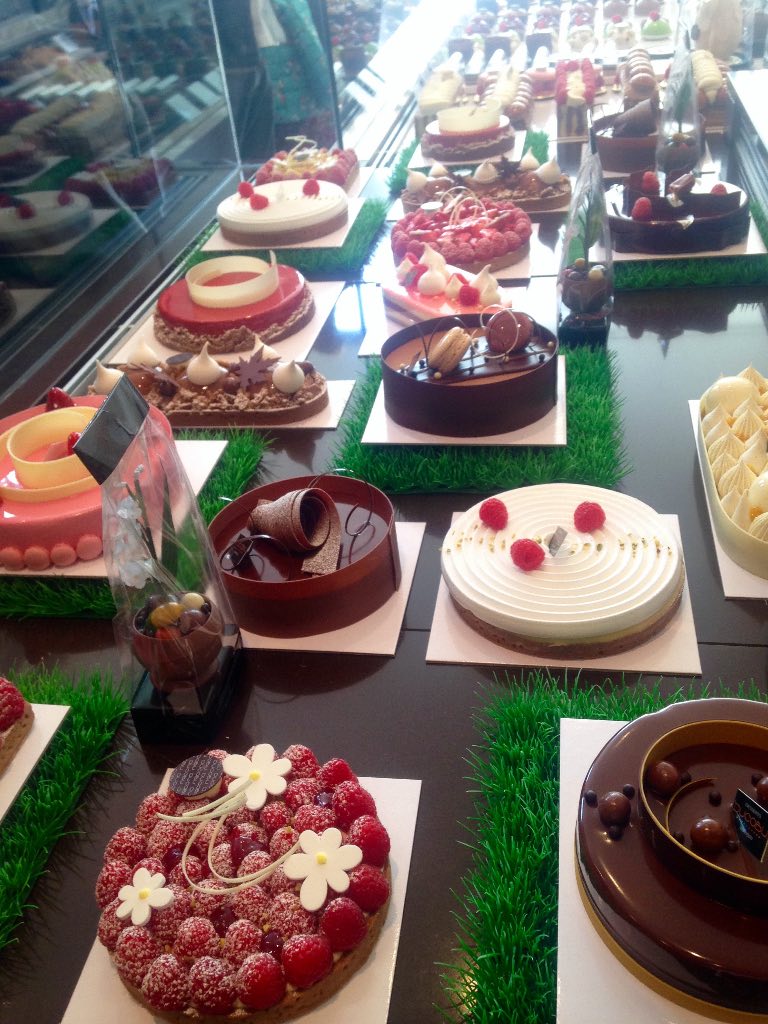 On a less professional note… One of my favourite moments has to be our visit to the Formula One circuit of Spa-Francorchamps where the Belgian Grand Prix is held. I got to have a go in Tangerine Porsche! It wasn't for the faint hearted as I was driven around the track at around 240km per hour!!
Jacqui Small
During April, I attending a celebration of the incredible publishing career of Jacqui Small.
I owe her a vast amount of gratitude for the three books she produced with me. Her dedication to quality helped me to achieve the vision of Couture Chocolate, Patisserie and Nostalgic Delights.
I am proud to be one of her published authors and wish her all the best with her future endeavours.